Automobile courses or a degree in Automotive Engineering deal with the design and manufacture of automobiles, railways, tanks, and other vehicles. It largely depends on innovations and figuring out novel ways to improve modern machine technology. 
Automobile engineering is a subset of mechanical engineering, and it crosses over into other engineering fields like electrical and electronic engineering, information technology, mechatronics, material science, etc. Furthermore, with courses designed to meet industrial needs, there are countless chances to explore after graduating in this subject from Germany.
Why one should study Automobile Engineering in Germany?
In Germany, the automotive market is anticipated to develop at a CAGR of 4% from 2017 to 2026, reaching US$ 5.75 Mn.

No or low tuition fees enable overseas students to attend top-tier colleges and receive an affordable education.

The most demanding sectors for a qualified Automotive professional include the automotive, robotics, and aviation industries.

For master's applicants, there are several scholarships available in Germany to help with overall costs.

The average salary for an entry-level automotive engineer (with 1-3 years of experience) is € 55.045.

 
MS in Automobile Engineering  in Germany: Course Highlights:
Let us give you a brief summary of the master in automobile engineering in Germany for Indian students before learning about the top automobile engineering universities in Germany: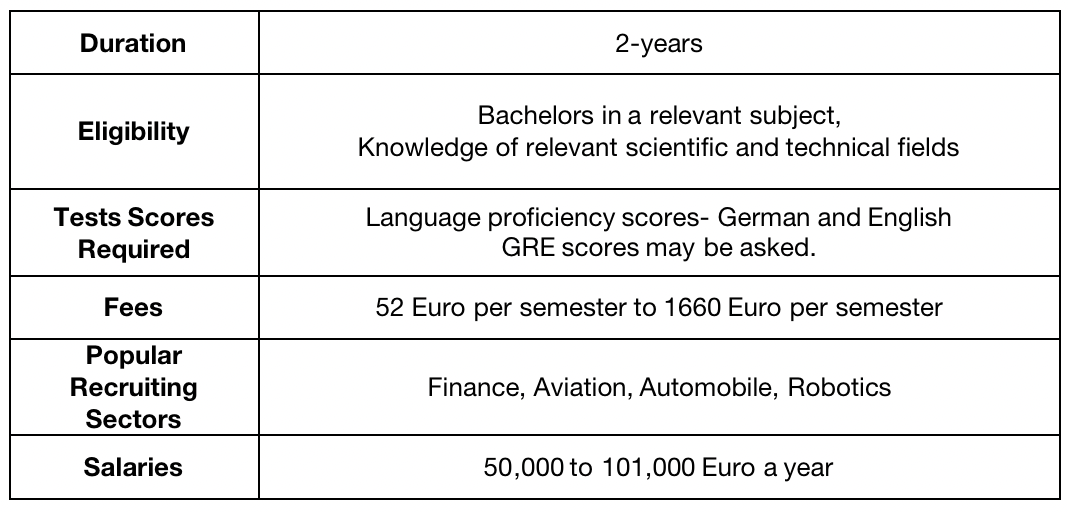 Top Universities offering Automobile Engineering in Germany 2022-23: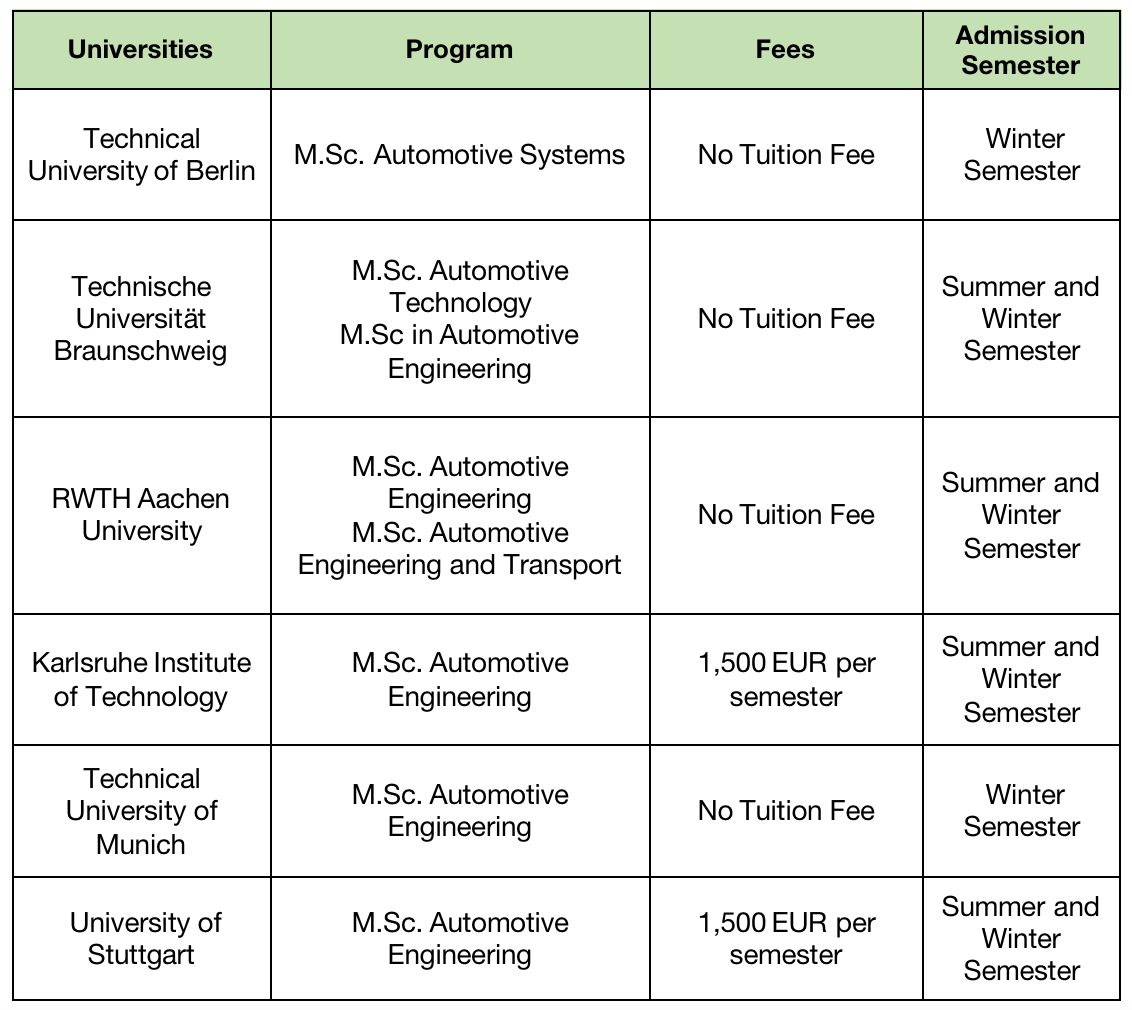 Career after MS in Automobile Engineering in Germany:
After completing your Master's in Automobile Engineering, students can look forward to great job options in Germany. 

The automobile industry, which contributes 5% of the nation's GDP, has historically been one of the most significant sectors of the economy. There are up to 8,20,000 jobs available in this industry. 

For students pursuing an MS in Automobile Engineering in Germany, the job market is undoubtedly rewarding after graduation. The annual average base income is up to 60,000 euros.
Career Domains and Salaries 2022:
Some of the popular Job profiles in Automobile Engineering  are listed below along with the salaries: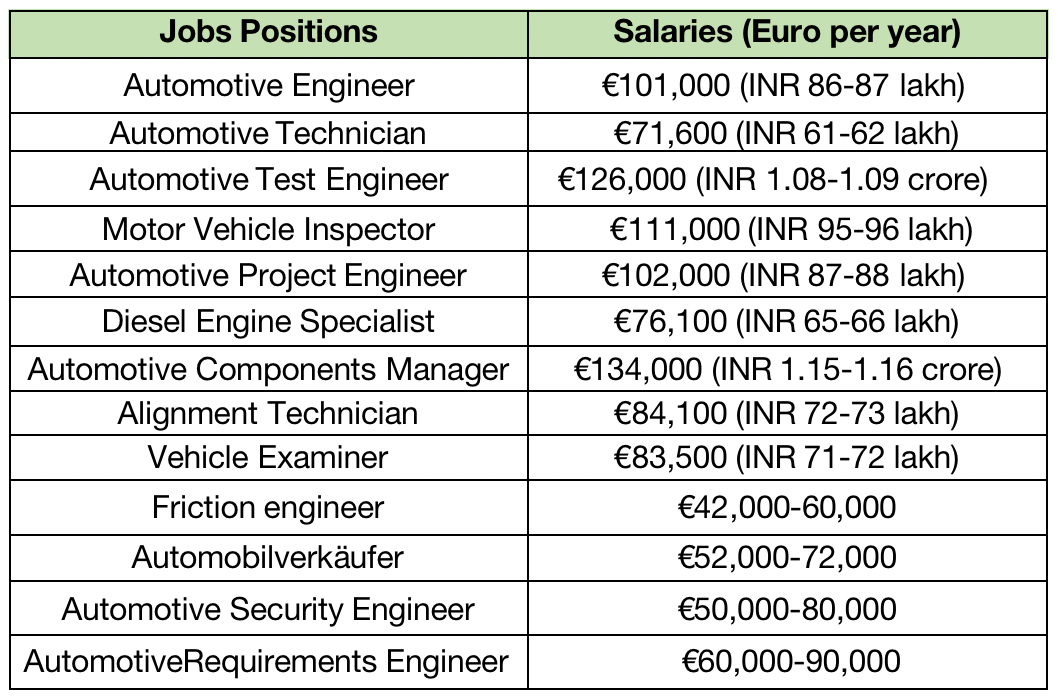 Hopefully, reading this blog will equip you with the knowledge needed to enroll in a master's program in Automobile Engineering in Germany. Planning to study in Germany? Speak with Uni-Access's expert advisors. We can assist you in selecting the ideal program and university in Germany as well as in submitting your application so that you may be considered for candidacy. 
Connect with us immediately and right away!
Also read: Data Science in Germany